Aileron Therapeutics to Report Second Quarter 2019 Financial Results on August 6, 2019
WATERTOWN, Mass., July 30, 2019 (GLOBE NEWSWIRE) -- Aileron Therapeutics (NASDAQ: ALRN), the clinical-stage leader in the field of stabilized cell-permeating peptides to treat cancer and other diseases, today announced that the Company will report financial results for its second quarter ended June 30, 2019 on Tuesday, August 6, 2019, after the close of the market.

About Aileron
Aileron is a clinical-stage biopharmaceutical company advancing a proprietary platform of cell-permeating alpha-helical peptides that address the most important intracellular targets in oncology and other therapeutic areas. The stabilized helical structure of our peptides allows the design of cell-permeating therapeutic agents with large molecular surfaces for optimal target binding properties, resulting in unique drugs like ALRN-6924. For more information, please visit www.aileronrx.com.
Investors:
Aileron Therapeutics
Don Dougherty, CFO
617-995-0900
ddougherty@aileronrx.com
Media:
Hans C. Vitzthum
LifeSci Advisors, LLC.
617-535-7743
hans@lifesciadvisors.com
Source: Aileron Therapeutics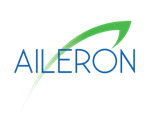 Source: Aileron Therapeutics, Inc.