Aileron Therapeutics to Report First Quarter 2019 Financial Results on May 8
May 01, 2019 at 6:31 PM EDT
WATERTOWN, Mass., May 01, 2019 (GLOBE NEWSWIRE) -- Aileron Therapeutics (NASDAQ: ALRN), the clinical-stage leader in the field of stabilized cell-permeating peptides to treat cancer and other diseases, today announced that the Company will report financial results for its first quarter ended March 31, 2019 on Wednesday, May 8, 2019, after the close of the market.

About Aileron
Aileron is a clinical-stage biopharmaceutical company advancing a proprietary platform of cell-permeating alpha-helical peptides that address the most important intracellular targets in oncology and other therapeutic areas. Its most advanced product candidate, ALRN-6924, is a first-in-class, clinical-stage, stabilized cell-permeating alpha-helical peptide that mimics the p53 tumor suppressor protein to disrupt its interactions with MDM2 and MDMX and, for p53 wild-type tumors, can restore p53-dependent tumor suppression. ALRN-6924 is currently being evaluated in multiple clinical trials for the treatment of various cancers, including MDM2-amplified cancers.
Investors:
Aileron Therapeutics
Don Dougherty, CFO
617-995-0900
ddougherty@aileronrx.com
Hans C. Vitzthum
LifeSci Advisors, LLC.
617-535-7743
Hans@LifeSciAdvisors.com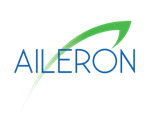 Source: Aileron Therapeutics, Inc.